Connect with your social network account
Ive try hours and hours into making this dress, but still i cant figure it out how is the lower part of this dress works. can someone help me?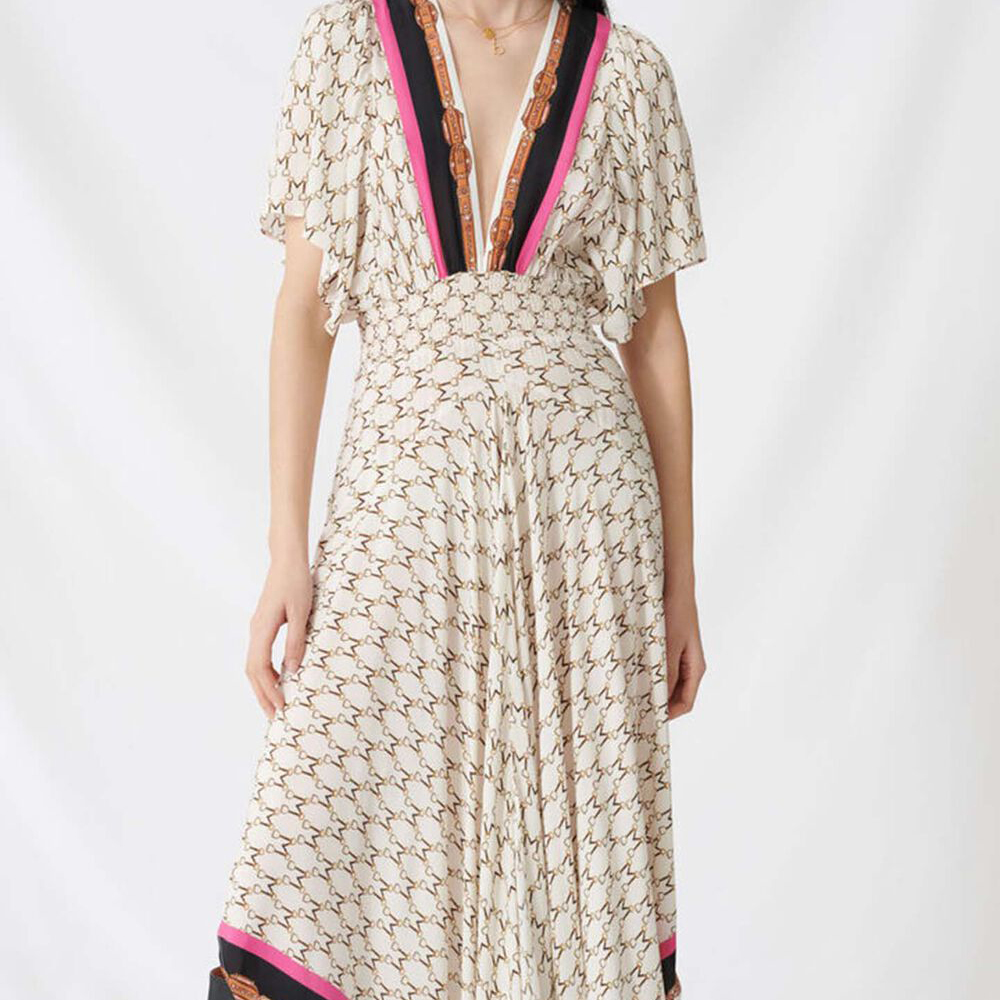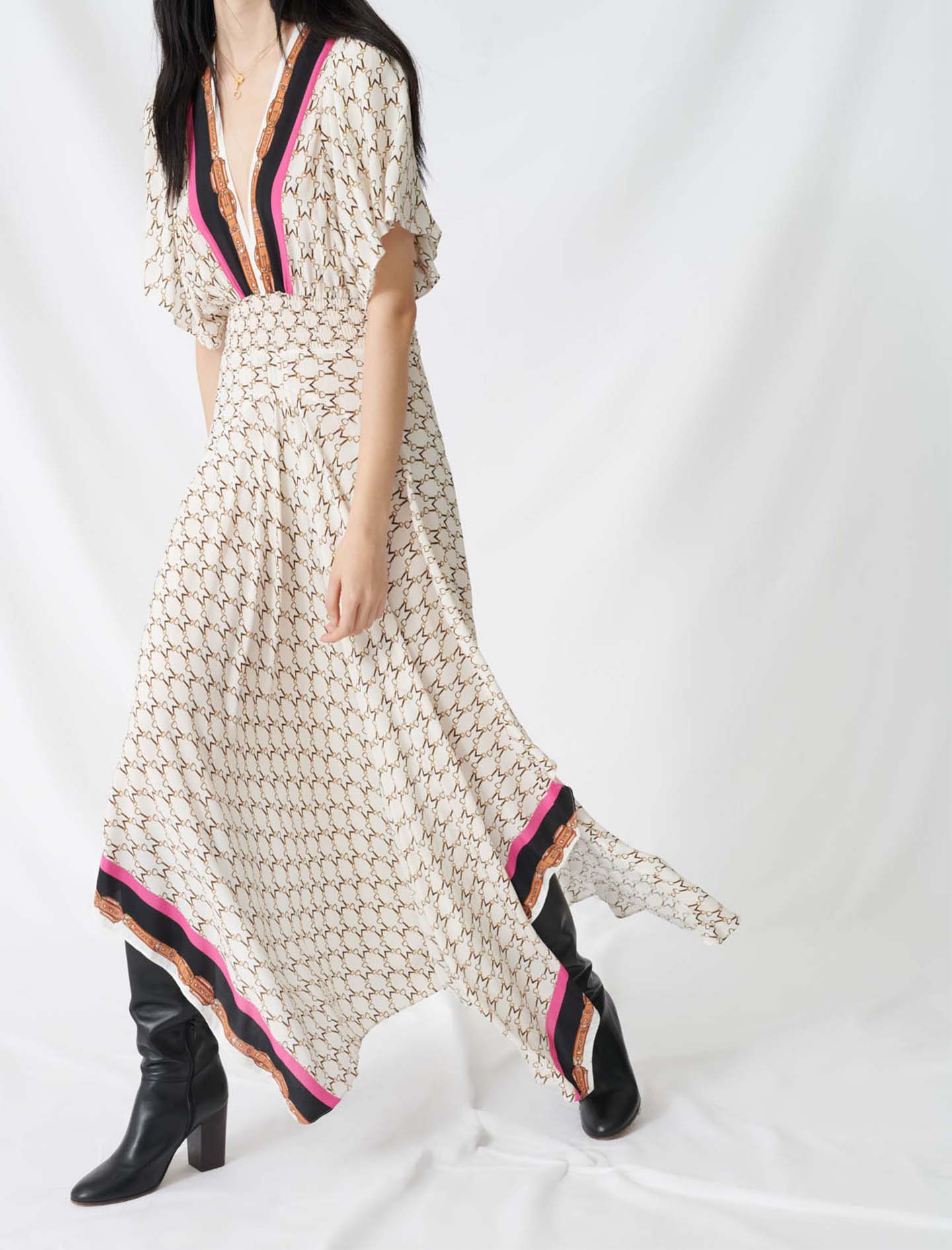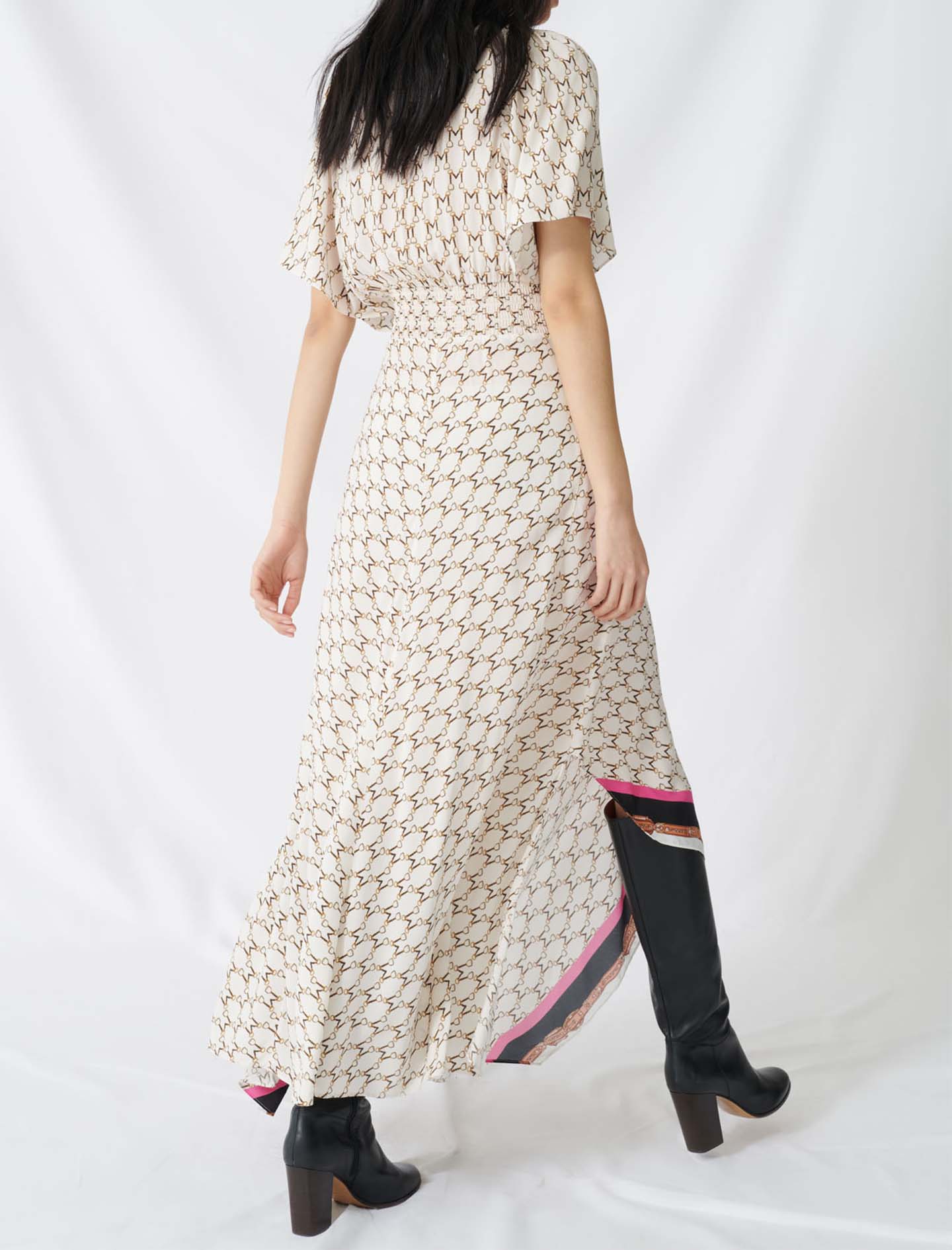 ---
Posts: 438
Joined: Mon Jun 08, 2015 4:39 pm
I'll break it down for you and give you some links to examples to better show you what is going on.
The skirt is made separate from the top and then they are sewn together. At the waist, the top of the skirt part is shirred.
https://collectivegen.com/2017/06/diy-s ... t-weekend/
This is done with elastic to make it stretchy. This would be very tricky to do in MD and not for a beginner.
The entire skirt hangs like that because it has no structure. It is cut on the bias probably, using a fabric that drapes.
https://www.seamwork.com/issues/2015/01 ... n-the-bias
Also, the skirt has an uneven hem, it doesn't go straight across. That is intentional be cause of how the pattern was cut. You could never get it straight if you wanted to. The drape would cause it to be crooked, so they did the intentional V edge.
The top is actually pretty simple, if you know patterns well.
This is not a dress for a beginner in MD or even in real world sewing. Maybe you should start out with something a bit simpler and work your way up.
Hope that helps.
---
There is also a slight indication of a pieced section at the front of the skirt, looks like an extra piece of fabric added to increase the fullness. There is a slight mismatch in the pattern just below the waist. This is probably a godet style inset with a curved seam there.
---
Posts: 438
Joined: Mon Jun 08, 2015 4:39 pm
Good call Rosemary. I didn't catch that. Definitely a godet.
---