Connect with your social network account
Posts: 6
Joined: Mon Jul 17, 2017 10:43 pm
Im trying to make the outfit in marvelous designer but i cant seem to get the skirt correct... Can i Have Some Tips on how to achieve this look. Also if you know of any Property Materials free That Are Vinyl Please Link Them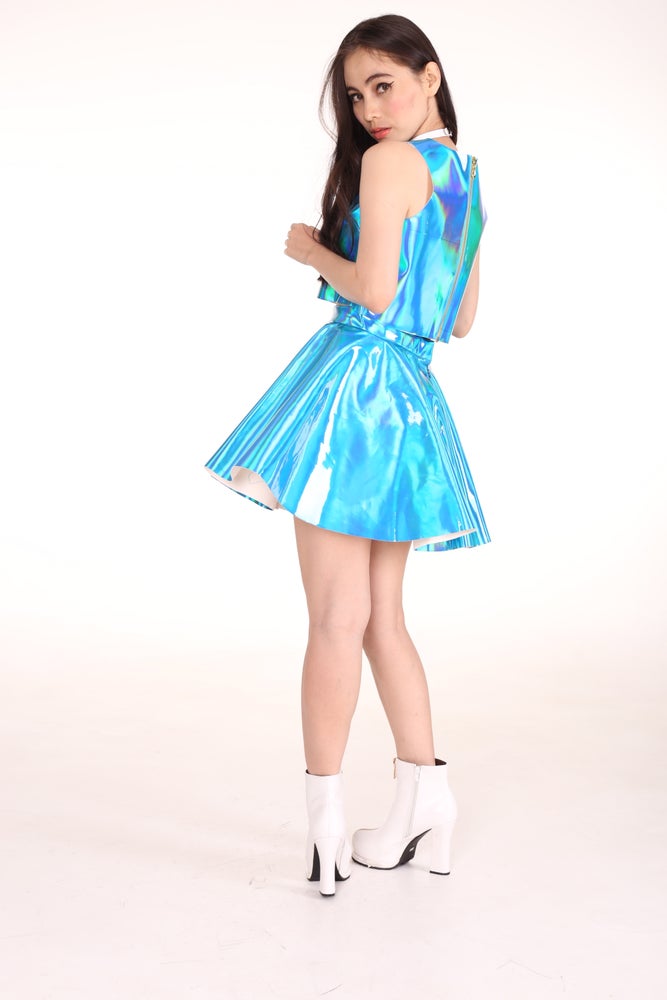 ---
Looks like a simple circle skirt: just cut a large circle, then cut a hole for the waist.
As you probably guessed, the material will be the key: you will need something stiff to let it flare that way. Here is a very quick rendition: the skirt's material is highlighted (the top is set to the default material setting) Check the Property Editor and adjust the bending/stiffness/buckling/density lines in particular. Play with those settings until you get something you like.
Note: The color, however, -will- be difficult. You may be able to play with the specular settings to get a different color than the base material color, or maybe play with the specular map, but most likely that may take a better rendering engine than MD has available.
---
Posts: 6
Joined: Mon Jul 17, 2017 10:43 pm
OMG thank you so Much !!! your a lifesaver
---